This is the building that allows Your Character to go on dates with certain other characters.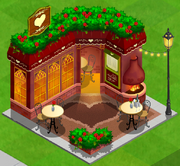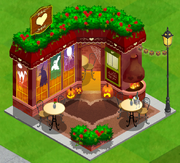 Description
Edit
Eat, date, love. Any great date starts at Amour, the hottest dining destination in town! Because Hollywood romance happens on AND off the silver screen...
The following are the people who you are able to date so far.
More Information
Edit
Cost: $500
Time to Build: 1 hour
Unlocked At: Level 5

See Dating for more information and summaries of dates.
Ad blocker interference detected!
Wikia is a free-to-use site that makes money from advertising. We have a modified experience for viewers using ad blockers

Wikia is not accessible if you've made further modifications. Remove the custom ad blocker rule(s) and the page will load as expected.